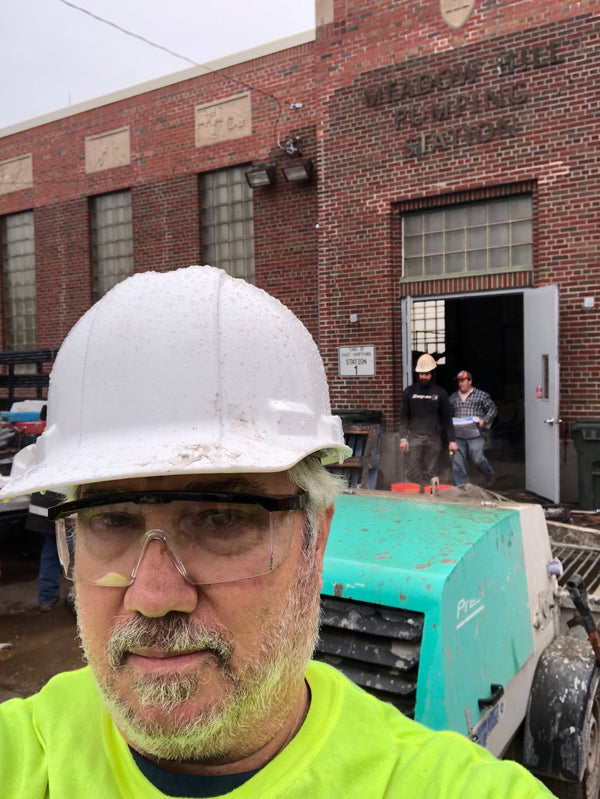 Hands on for 25 years, EXPERIENCE makes the difference when buying IMER equipment.
Many people can sell you an IMER machine, but very few people can answer all your questions about about all IMER equipment with both confidence and knowledge gained over 25 years.
Over 25 years of demonstrating IMER machines, developing IMER machines, improving IMER machines, selling IMER Machines, and using IMER machines on job sites. 
11 great reasons to buy from me!
1. Sold very first 120 mixer in USA in April 1992 in Seattle.
2. Did earliest work on vertical shaft mixers & Spec Mix silos.
3. Developed first silo dust shroud for 480 mixer in 1994.
4. Put 75,000 miles on 1st IMER demo van 1992 to 1996.
5. Put 40,000 miles on 2nd IMER demo van 1996 to 2000.
6. Sold very first Combi 3000 10ft slab saw in Seattle in 1997.
7. Demonstrated & sold IMER all over USA from 1996 to 2003
8. Built & tested prototype MM750 Mixer in AZ in 2003 - 04.
9. Have used all IMER pumps on job sites 2006 - 2018.
10. Have made numerous trips to IMER factories in Italy.
11. Still have close relationships with IMER engineers today.
So you can decide who you can count on with IMER, me, or some sales person who started working at a competitors website 4 months ago and who has to check and get back to you on everything because they sell a thousand other things besides IMER. 
The prices are the same, the experience is free!!